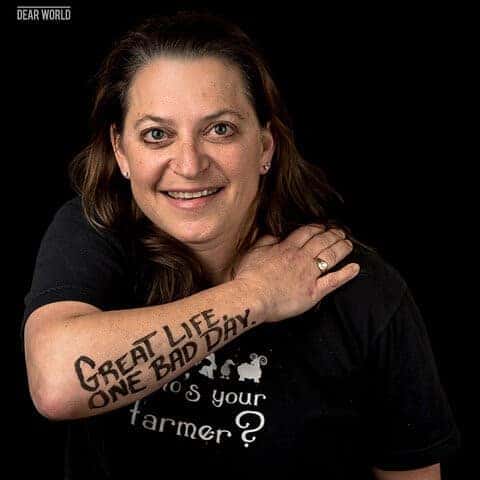 Duskie Estes has two decades of dedication to ethical sourcing and advocacy for small farmers in her farm-to-table restaurant, ZAZU Kitchen+Farm and her meat company, Black Pig Meat Co. A graduate of Brown University, Estes's career has included critical acclaim as well as television appearances on Food Network and PBS.
Duskie and her husband, John Stewart, operated ZAZU from 2001 through the spring of 2019, when the restaurant was lost due to the flooding of the Russian River. ZAZU was named a TOP 10 best new restaurant and was listed for multiple years in the San Francisco Chronicle's TOP 100 restaurants. It was included in the San Francisco Michelin Guide for over a decade and rated TOP 50 restaurants in the Bay Area by San Francisco Magazine. Estes & Stewart received the Rising Star Chef Awards for Sustainability, Slow Food Snail Awards, and they were crowned King and Queen of Pork at the Grand Cochon at Aspen Food & Wine, making Estes the first woman to earn that title. Their meat company specializes in ethically-raised pigs sourced directly from small farms and uses the entire animal 'snout to tail.' Black Pig coppa and prosciutto won Good Food Awards in 2017 and 2019.
Estes's work has been featured in The New York Times, Wall Street Journal, Gourmet, Food & Wine, Rolling Stone, Sunset, Wine Spectator, Bon Appetit, Art Culinaire, San Francisco Chronicle, Travel + Leisure, Elle (Japan & Mexico), Luxury, LA Times, Zagat, Michelin and more. Duskie and John have been featured on the cover of Wine Spectator and in a California Commercial with Thomas Keller, Doug Keene, Suzanne Goin, and Guy Fieri.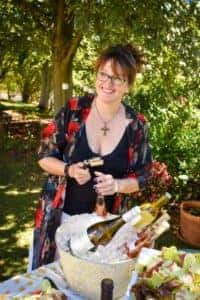 Ziggy Eschliman is among America's most enthusiastic, authoritative and entertaining libation experts. For more than 27 years, Ziggy, known worldwide as "The Wine Gal" has set and reported trends in wine, spirits and all things to imbibe. Her wine country lifestyle brand, ZigStyle, embraces her art of life, entertaining, wine, cocktails and gardening. Ziggy's award winning, wine focused radio shows, have a long time loyal following and are broadcast on FM stations and stream worldwide. Her writings are featured in lifestyle and libation based publications. As a wine and spirits expert, Ziggy is a lead judge in both international spirits and wine competitions. Ziggy is a dynamic guest speaker, educator and presenter. ZigStyle is embraced in all she does and is a welcome, catching, organic approach to our busy lives.