Brake Service
BMW Brake Service

Benefits of a Brake Service
The brake systems will rust out, vibrate, and lose their stopping power if they are not properly maintained. The brake fluid should be flushed out every two to three years because it absorbs moisture, which reduces the internal pressure and causes corrosion. Old brake fluid will boil when you brake and turn into a gaseous form that weakens the power of the brakes. Also, the seals in the master cylinder can become worn and cause increased pedal travel and less effective braking.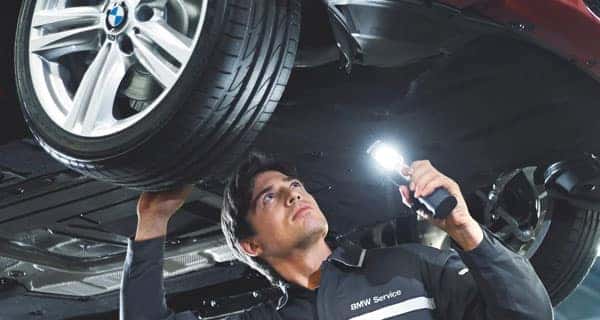 Hansel BMW of Santa Rosa
2925 Corby Ave, Santa Rosa, CA 95407
Serving
Santa Rosa

,

San Francisco

&

Petaluma, CA

You will be pleased to know that all of the automotive technicians that work at Hansel BMW of Santa Rosa are factory-trained and certified. They are continually performing brake services on BMWs and are qualified to work on all makes and models. They also have the tools, training, and resources to ensure that each repair is carried out to factory specifications.
Santa Rosa Brake Service
The other key advantage of having brake services performed at Hansel BMW of Santa Rosa is our insistence on using factory-quality parts. We only use OEM (Original Equipment Manufacturer) parts because they are the highest quality of parts available. They are designed by the engineers who developed your vehicle to provide the ideal mix of virtues. There is never any question about the fit or compatibility. And they are made of a much higher quality of materials than aftermarket parts.
Aftermarket parts are generally made of rubber that is as brittle as plastic. This inflexible rubber will deteriorate months, weeks, or days after the installation. The metal used in aftermarket parts is also weak and flimsy. The perfect quality comparison is the cold-forged wheels that are sold on the aftermarket. These wheels may make excellent decorative pieces but can crumble from an impact with a pothole.
We cordially invite everyone in the area to schedule their next brake service appointment at Hansel BMW of Santa Rosa. You will thank yourself when you narrowly miss that deer, rear bumper, or any other road hazard.