BMW A/C Repair & Maintenance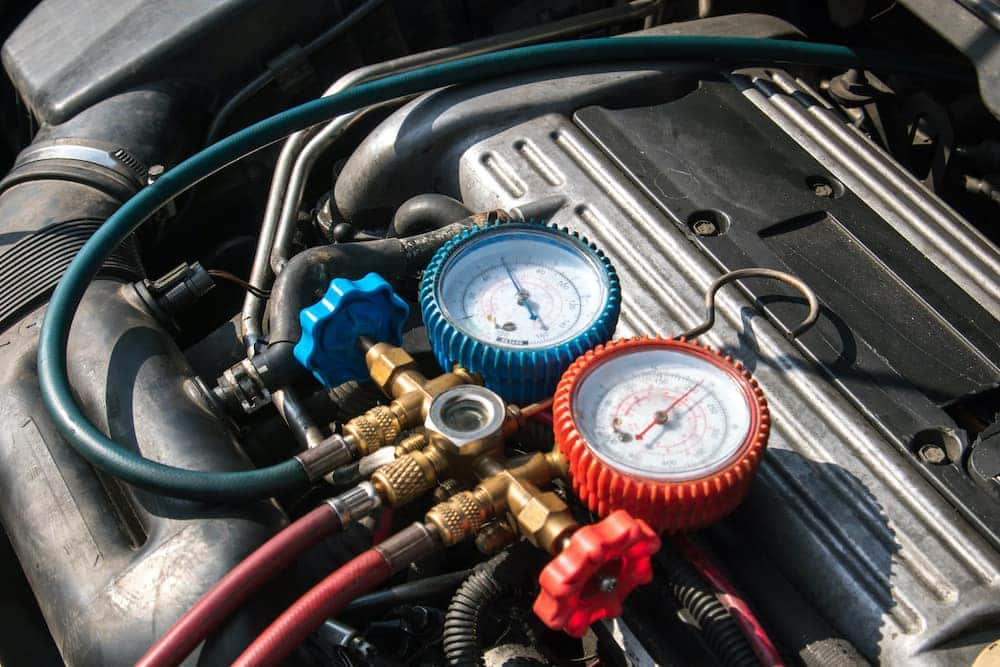 Summer is looming in Santa Rosa. Before you know it, it will be scorching! Don't wait any longer to get your air conditioning and heating system checked out or repaired. Bring your BMW down to our BMW Service Center in Santa Rosa, and allow our expert service technicians to get your climate control system running at peak performance.
Warning Signs You Need a New A/C System
A functioning air conditioning and heating system are necessary for the overall performance of your BMW. Your A/C and heating unit are responsible for defogging windows and windshield, compressor, and overall keeping the engine cool, healthy, and running as it should.
The last thing we want to happen is the inability to warm your BMW up or cool it down. Here are some air and heating system issues that indicate a repair or replacement:
Differences in Cooling/Heating: You may not notice, but if the cool air or heat is at a lower level than usual, it is your first indication of a depreciating system. This goes for periods of defogging and defrosting as well.
Leaks: Any leak of refrigerant or oil will obstruct the entire A/C system's ability to function and produce cool air. You may not be able to visibly tell that the system leaks, but you will tell by your BMW's sudden inability to cool the air.
Loud/Uncommon Noises: If you hear loud or unusual noises coming from your climate control system, like a grinding or a squealing sound while the A/C is running in your car, that could be a sign that the compressor is experiencing a problem.
BMW Service Center in Santa Rosa
Your BMW Service Center of Santa Rosa is here to help you through all of your air conditioning troubles! Schedule an appointment online with our BMW service center and leave it to our experts. Contact us at the dealership today with any questions!
Finding great service for your 3 Series Sedan, X3, or other BMW model is as easy as heading to Hansel BMW, serving Santa Rosa, CA. It is important to maintain your BMW's recommended maintenance service schedule, even if you are not driving it that much. When you visit us, you'll find a state-of-the-art service center packed with the latest and best diagnostic and repair tools, as well as OEM parts, fluids, and accessories. Our technicians have been factory-certified, and our pricing is competitive. Check out our service coupons to save even more, and then schedule your appointment at Hansel BMW of Santa Rosa, not far from Windsor, CA.