2020 BMW X3 vs. 2020 Audi Q5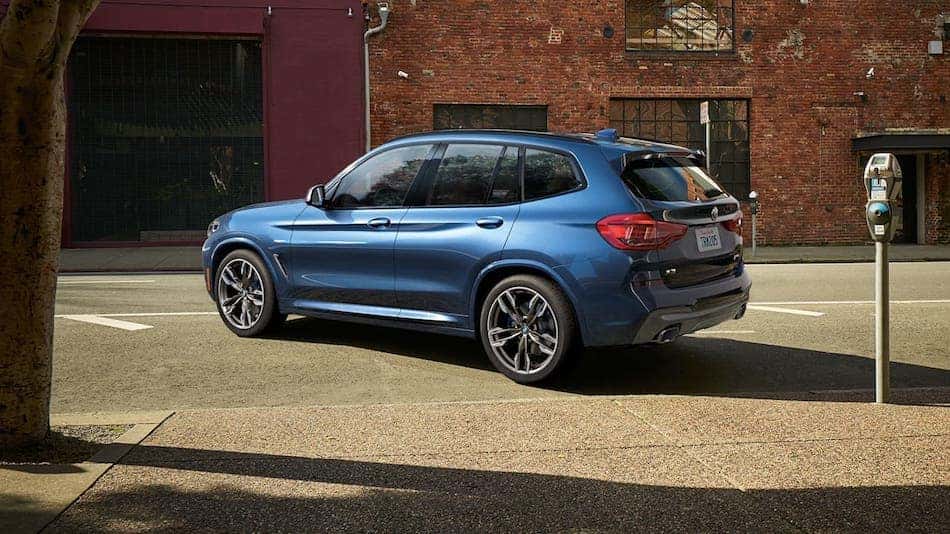 If you're on the hunt for luxury SUV, the 2020 BMW X3 and 2020 Audi Q5 likely occupy top spots on your list of contenders.
Both stem from distinguished legacies of innovative engineering and commitment to perfection, and, at least from a cursory observation, the BMW X3 and Audi Q5 are virtually neck and neck with striking styling, first-rate driving dynamics, and a plethora of luxury amenities.
Upon delving beneath the surface, however, clear gaps emerge between these rival SUVs that might make or break your final verdict.
Which SUV is Better: The 2020 BMW X3 or the 2020 Audi Q5?
| | | |
| --- | --- | --- |
| 2020 BMW X3 | vs. | 2020 Audi Q5 |
| 248 | Standard Horsepower | 248 |
| 382 | Available Horsepower | 349 |
| 26 | Fuel Economy (Combined MPG) | 24 |
| 62.7 | Max Cargo Volume (cu. ft.) | 53.1 |
| 8.8 | Standard Center Screen Size (inches) | 7 |
Right out of the box, the 2020 BMW X3 and 2020 Audi Q5 brandish identically sized, turbocharged engines of equivalent horsepower – 248.
Step up to the performance models, the BMW X3 M40i and the Audi SQ5, and you'll immediately notice a 33 horsepower sized hole in the latter. The X3 can stretch the lead much further with the available M series, which maxes out at 503 horsepower.
As for fuel economy, the 2020 BMW X3 and 2020 Audi Q5 SUVs carry themselves well, with 26 and 24 combined MPG, respectively. Over time, the X3 will excel as the more prudent choice with how much time you save not sitting at a gas station.
On top of performance and luxury, Santa Rosa drivers expect formidable practicality in an SUV. On these terms, the Q5 falls significantly short behind the BMW X3 with 9.6 cu. ft. less cargo space.
Explore the 2020 BMW X3 At Our Dealership in Santa Rosa
Ready to see why so many Santa Rosa drivers choose the 2020 BMW X3 for their daily drive? Contact us at Hansel BMW to schedule a test drive.
When you're ready to drive home in your very own X3, we encourage you to browse our new BMW specials for exceptional savings.